Yepyep,
Waaaaaah now it's already 2012. And a few months ago I just finished my O levels.
It's still so unbeliveable.
Speaking of which, I read in Twitter that
results will be on the 9th of Jan 2012, 2pm.
(Yes, Twitter is my daily newspaper, all the information are there haha).
So yeah! I spent my New Year Countdown @ Ruby's house, with Hougang alumni. Like a lot.
I was the only Shuqun band member there. LOL.
As usual, met Sean
(I realised Sean was always the one fetching people)
and Lisa who he met first, and head to buy stuff cause apparently the people who said they will buy was busy swimming, without Sean. TSKTSK.
Ruby's mother fetched us cause she wanted to buy 4D also. Haha reminds me of my mother. When we reached her house, her dog was there to welcome us..with loud barks. Ahhh but
Ruby said she (her dog) likes me!
Woo! Her name is call
Berney.
I don't know whether it's the correct spelling but it's pronounced like that.. Apparently they wanted to call her Brownie
(cause she's all..brownish)
but her dad says it's too common so it became Berney. Hah!
The guys played some basketball game on xbox, while us girls..stare. HAHA nah, we went to proceed to cook spaghetti.
All the foooood.
Ohyeah we didn't took much pictures..
Afterwards, we planned to have some games. We went to this...reading room. WAH DAMN ENVY. Like, it's the perfect place to study! Can just book, no one will disturb you, and woah, got AIR-CONDITIONER. We wanted to play
blindmice
there, but the place was too small.
So we changed place, to this Ahma Ahgong fitness corner. :B
Seriously I can't remember how long it has been since I played this kind of game. What, primary school? IT IS STILL FUN OK. Hehe eenjoyed it so much!
With the "GROUNDLESS" thing where when the so-called mice shouts it, when he/she opens his/her eyes, the first person he/she sees touching the ground would be the mice.
And as time goes by, the number of mices increases. LIKE GOT LEVEL DIFFICULTY ONE HAHA.
Omg wish I could have another chance to play this kind of game again.
Who else misses blk catching?!
*Imagining people saying they are because I'm so pathetic LOL
Afterwards went to shower, then head downstairs for countdown. We didn't really countdown. Because.. we were talking and didn't realised. HAHA.
Ruby: *

Hearing people counting down*

"Huh countdown already?!"
Everyone else:

*Checks phone.*

"Oh, AH HAPPY NEW YEAR!"
We called MrLim! Apparently it's their culture to call him whenever they're counting down together. HAHA.
Everyone: "HAPPY NEW YEAR MR LIM!!!!!"
MrLim: "Yaya Happy New Year. Where are you all?"
Ruby: "At my house! But this year is different, we have Xinman with us!"
MrLim: "Aiyoh, why she so extra one ah."
LOLOL OMG MAKE ME SO SAD. Ah, but of course he's joking one lah. ..I hope he is. LOL
So...in the end there wasn't really a countdown. HAH!
And...
2 hours after 2012,
I dropped my iPod and it CRACKED.
WAH HEART PAIN LIKE HELL CAN.
Can actually see the screws inside woah.
I did this so can see the lines in between more clearly lol.
Look at how smooth the lines are.
But the touchscreen is still usable. Hahaha (Y)
My sis says she's helping me to pay the repair fees
(which is like $150..)
And when she told Samuel
(her boyf)
, he was like "we half luh."
Sigh. But anyway, we watched Inception after everyone was settled.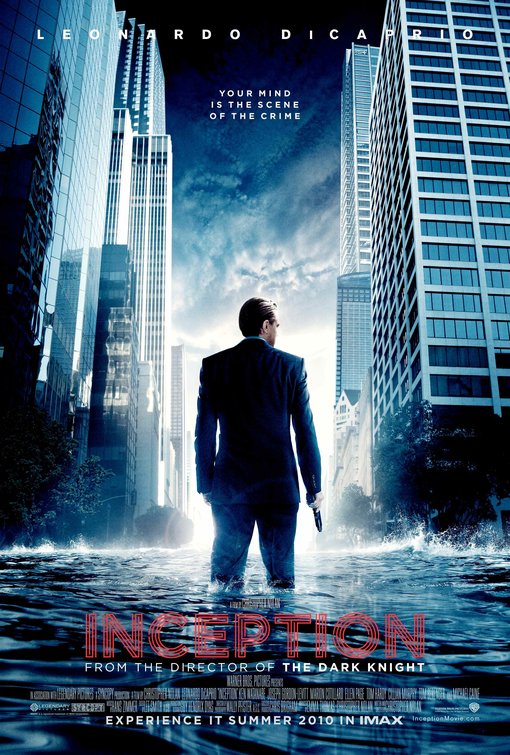 THIS IS ONE HELL OF AN AWESOME MOVIE.
Seriously. I wasn't interested in it when it first came out.
And when we watched it, it was SO confusing.
BUT IT'S SO GOOOOOOOOD.
Wah. I don't mind watching it again.
It makes me question myself whether am I dreaming or what hahahaha.
After this, everyone slept!
The next day there wasn't much ah, then we just go home.
When I reached home, I changed my bedsheet!
(Changing the top bunk of a double decker bed is HARD WORK ok)
Haha I sound as if I never change bedsheet before,
BUT THIS BEDSHEET IS NEW HOR.
Haha, I think the bedsheet, colour will fade ah.
Everyday I wake up my fingers and face will have a pinkish shade.
Though my mum said when she washed it it was fine...
Mum: "I think you drool ah then the bedsheet got water then fade."
LOLWTS!!!
Oh and I changed my blanket tooooo~
RIP old, stinky, familiar, soft, huge blanket.
19** - 2011
Welcome, you bright, pink, small, aromatic blanket.
2012 -
I'm so gonna make you all smooth and soft like my old one.
So that's basically how I spent my New Year. HEH.
It's now already the 4th of Jan and I'm actually at my sis's boyfriend's house waiting for my sis to come back. Yep! They're back from Thailand and they bought things for me too yay~
We're heading to my father's side Grandmother's funeral later on. We received news that she passed again yesterday. Though we were suppose to go yesterday but there was no coffin or smth...
Franlky speaking, I've never talk to her much. It's been years. Not only her, but the whole of my relatives on my father's side. He never bring us there much, and really, the last time I saw them was when my dad's father passed away. ...feel so guilty. That time when I saw them, there was no facebook, and I clearly remembered we changed number but dunno what happened.. So we didn't contact, again. And I think my dad wouldn't like us to keep in contact with them... :/
It feels as if I don't have any relative in Singapore. Which is what I tell everyone lol. I never even visit them during New Years!
Sigh.
Hey, I'm back from the funeral. Yep, just saw all the relatives from my dad's side.
They were all teasing about how we didn't contact them! Haiyoh, don't liddat lah I feel guilty also..
Ah, but yes! I was right, I AM AN AUNT. And the oldest girl
(I think I would have to call her niece? I'm not too sure... They're my cousin's children..)
is only like
2 YEARS YOUNGER THAN ME.
Woahh. Woaaaaahh!
Didn't really talk to them much but really, I felt so awkward.. Tomorrow going there around evening again with my mother so hope it'll get better. :)
Alright,
HAPPY (belated) NEW YEAR AGAIN.
MAY ALL OF YOU HAVE A GREAT ONE.